Ford Offers Personal Information Security Features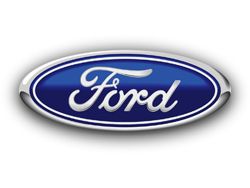 With the rapid convergence of in-car technology and the Internet, Ford said today it is offering a suite of security features to protect the personal information of millions of Ford owners from the threat of computer hackers and viruses. Ford's popular SYNC system allows owners to connect digital media players and Bluetooth-enabled mobile phones to their vehicle's entertainment system and operate them with voice commands. The mobile phone also is a gateway to a number of Internet "cloud" services through SYNC's Traffic, Directions and Information application that provides turn-by-turn directions, business searches and more.
Ford is adapting methods and technologies most often associated with the fast-paced IT world to secure its mobile device-to-car connections from unwanted entry. Think firewalls, virus protection and password-controlled access.